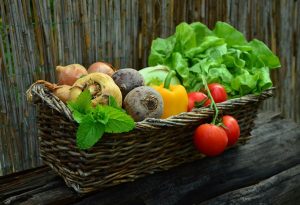 Are you planning to start a garden this year? If you answered yes, you may need a little bit of help trying to figure out where to begin. Gardening can be confusing and overwhelming, but I promise you, it is worth it! 
No matter what you are hoping to grow, you will find that some of the rules with gardening tend to be the same. Check out these gardening tips for every beginner and see how you can thrive in your gardening this year! 
Gardening Tips for Every Beginner
Choose Your Location Wisely
Choosing the location of your garden is incredibly important. There are 3 things that you need to look for when choosing the location of your garden. 
Ease of Access – As much as you may not like to think so, it is quite easy to forget about your garden, so it is important to locate your garden in a place that it will be seen easily and it is easy to get to each and every day. 
Sunshine – Make sure that the spot that you have chosen for your garden receives plenty of sunlight each day. Ideally, this spot should receive at least 6 hours of sunlight each day.
Water – Also make sure that your garden location is within easy reach of your water source. It's imperative to water your garden regularly so it makes sense that your garden space will be accessible to a nearby hose.
Use Good Soil
Yes, you can use the soil from your yard, but for a great garden, don't be afraid to splurge a little bit on soil. You can buy bagged soil from your nearby big box store or gardening center, or you can order an entire load of soil from a local farm store.
Choose the Right Plants
Here's the thing about gardening. You need to choose the right plants for a successful gardening season. This is a two part issue. You need to figure out the plants that you like and the plants that your area likes. 
Do a little bit of research to discover which plants tend to grow well in your area.  Certain climates are better for growing certain plants. 
Also, be sure to only grow plants/veggies that you are going to actually eat. Why work hard just to grow plants that you don't like anyway? The more you like the plants/veggies that you have grown, the more excited that you will get when they grow successfully. 
Do you garden? What tips have been the most helpful to you in your gardening journey?