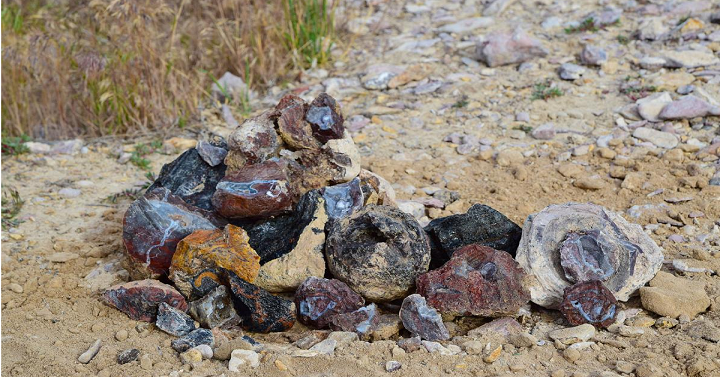 My kids have been interested in rock collecting and hunting over the past few years so I thought now would be the perfect time to take them on a trip to the Geode Beds in Utah! Before we left I did a lot of research to figure out what we were looking for and other fun things to do so here's what I learned.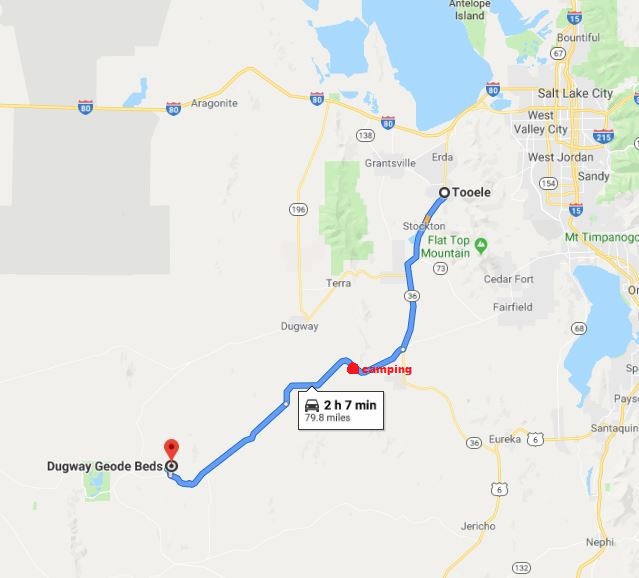 The best way to tell you how to get there is with a map. So here's the roads we took from Tooele. You can also see on the map I marked where we camped at. Right there is a little mountain pass area you drive through that has some trees for camping. We found a great spot to park the trailer at. There were other camping spots you could park your trailer at or put up your tent. Please note this is "dry" camping. There are not amenities anywhere close by.
After we parked the trailer we continued to the geode beds which was about an hour and a half drive on a dirt road. You could take a car on this road, you'll probably just need to take it a little slower. Along this road we saw a few antelope running as well as tons of wild horses so take your camera with you. We packed lots of water and lunch with us so we could spend time at the geo beds. Don't forget your sunscreen as well because there's no shade there.
One thing I wish I would have remembered to grab would be work gloves for all of us. You're going to be doing a lot of digging so these will help. We also took with us shovels, buckets (large ones for the adults and smaller ones for the kids since they'd get heavy) hammers for everyone and flat head screw drivers. All these tools you'll need while you're there.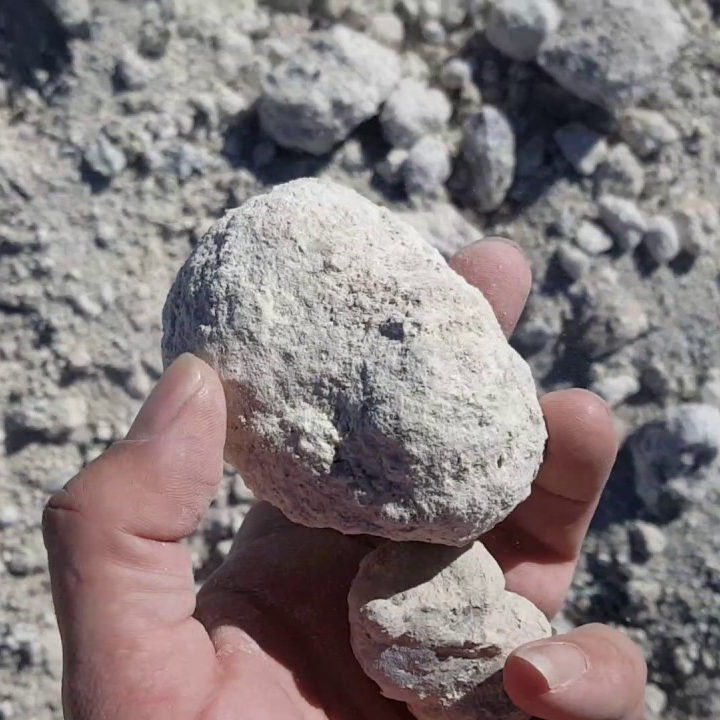 Once we arrived we found our spot, there's TONS of area to search through so don't stress that. You're looking for rocks that look somewhat like a cauliflower head (that's the best way to describe it). You'll find many geodes that have already been cracked open, those were my kids favorite to look for. They just walked the area we were in, looking for "shinny rocks" laying around. But if you find a geode that hasn't been opened yet you can use your flat head screw driver and hammer to crack it open. Or, if you want a smooth more profession way, use a wet saw to cut it up.
This is one spot we'll definitely visit again. If you head out that way I hope you guys enjoy your time as much as well did!