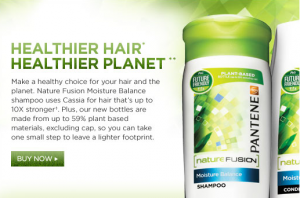 Want more Recyclebank points? Right now you can get 10 Recyclebank points if you sign the Healthier Planet Pledge. Here is what you need to do:
Go to Pantene's Facebook tab labeled Healthier Planet
Scroll down and click I Pledge. (You can find this under Join The Journey To Substantiality). Also, make sure you are allowing pop ups because if pop ups are blocked you won't see it.
Log into your Recyclebank account and add your 10 points.
You can also download Colbie Calliat's song "Brighter than the Sun" for free.