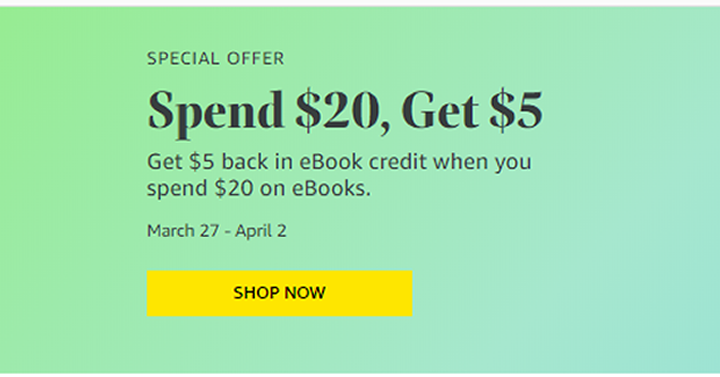 Need some new books to read as we are all spending time at home? How about getting a great deal and maybe even getting something back? Select accounts will have this promotion and the offer page will only display if available for you. Spend $20 on any Kindle eBooks by 11:59 PM PDT on April 2, 2020. Get $5 back in eBook credit to spend on any eBooks.
Customers receive their eBook credit after spending the specified amount on any Kindle eBooks between March 27 and April 2 (in one or multiple transactions). You must activate your offer by clicking Activate any time during the offer period in order for your purchases to count.
Looking for a classic or two read and share with the kids? Check out Amazon's deal today – $1.99 & up select top reads from CS Lewis!