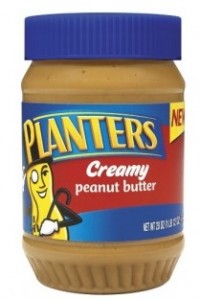 Right now, Kraft First Taste member's could receive a coupon for $2/1 Planters Peanut Butter.  Go to your Kraft First Taste account and check under the "offers" tab. You should be able to request this coupon. I read somewhere that Walmart carries this for less than $2, so you could get it free.  If you do not have this offer available now, check again in a few days as some of these offers are released in a staggered way.
If you are not a member of Kraft First Taste, sign up here.  A benefit to signing up is to receive great coupons and offers for free items.
Thanks, Cincinnati Cents!