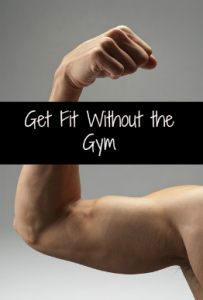 So, you want to lose weight and get in shape, but you are hesitant to spend what seems like a fortune in joining the gym?  There are options for you to exercise without the gym membership.
Home Workout DVDs
It may seem silly, but you absolutely can get fit while using exercise DVDs.  It doesn't matter if you break out the old Richards Simmons Sweating with the Oldies dvd, as long as you are moving, you are getting healthy!   You can buy many different workout DVDs for around $5 each or check local yard sales and thrift shops for even cheaper deals!
YouTube
YouTube is such an amazing resource for so many things and exercise is one of them.  You can watch YouTube videos on weightlifting, aerobics, Pilates, Yoga and just about any other exercise form you can think of. Set up your laptop and turn up the sound and get busy working out.  Lets face it, you are going to pay for internet service anyway, you may as well use it to your advantage.
Go for a Walk
The easiest workout of all is to go for a walk.  Take a nice stroll around your neighborhood or find your local high school track and take a couple of laps. Nothing beats a workout with fresh air!  This one is free!
Take a Hike
Hiking is a great way to explore the places that are around you and get exercise at the same time! You likely have multiple hiking trails near you to take advantage of.  Be safe though, pack water and safety gear with you and don't go off of trails!
Skip on the Brand New Workout Equipment
Do not rush out and spend hundreds or thousands on exercise equipment.  Too many people do this and end up not liking it or not using it.  Scan Craigslist, for sale sites and yard sales for used exercise equipment such as treadmills and bikes.  You will save possibly thousands of dollars this way.
Join a League Team
What is your favorite sport?  Is it softball, basketball or maybe volleyball?  Whatever it is, do a little research to find out if there are any league sports in your area.  Join one of these teams to play several times per week.  This is great exercise and a lot of fun!  And it is much less expensive than a monthly gym membership fee.