I just signed up with Toluna, a new (to me) survey and product testing website. They're offering to let 500 readers test the new Garnier soft lips anti-chap lip balm. I'm all for anything to do with lip balm, especially if it's free!
Take a look…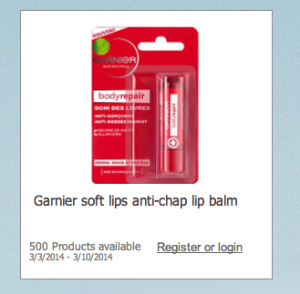 Like most other survey and rewards sites, you can also take lots of different surveys to earn points that you can redeem for rewards, like PayPal deposits and gift cards. The surveys seem to go pretty quickly, and they're not all spammy like some other survey sites.
Check it out, and see if you can be one of the lucky 500 to test the new Garnier lip balm!