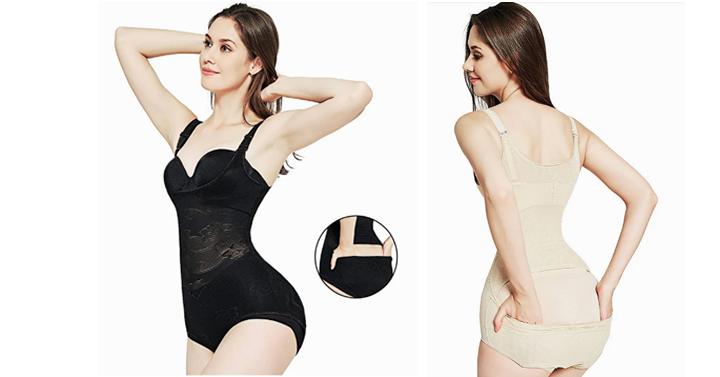 Let's face it – most of us are not going into summer looking quite the way we would like. Staying at home has left many of us a bit out of shape. Summer sundresses and outfits are here and there really is a way to still have the look you want. The Closer to Me Body Waist Shaper is an excellent way to shape your waist, hips, thighs, and especially your derriere. And best of all, you can get it for FREE! Just pay shipping!
The Closer to Me Body Waist Shaper raises your derriere, giving it a round firmer look while slimming your waist instantly. This high compression shapewear offers medium coverage on the back, helping you to get the curves you want, where you want them. I love that it has an open bust, with "wear your own bra" design. Most of us have our favorite bras and hate to give them up for good shapewear.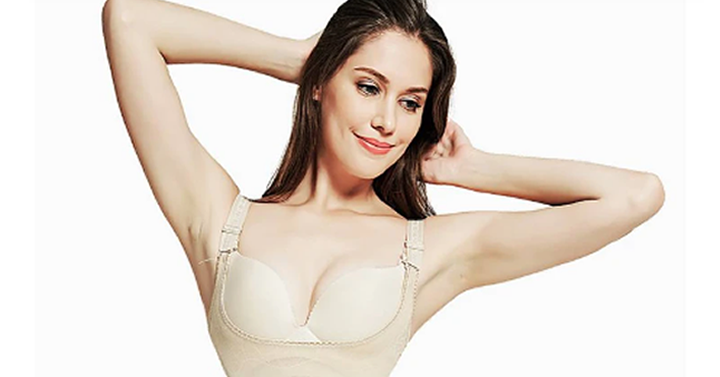 The Closer to Me Body Waist Shaper is also perfect for post-pregnancy and post-surgery recovery when you may need a little extra support to be comfortable. It features a soft interior that's gentle on the skin and is also latex-free to prevent dermal irritation or allergic reactions.
The Closer to Me Body Waist Shaper allows you maximum flexibility when getting dressed, it comes in black or beige to blend in easily with your outer clothing and features straps with adjustable hooks on top to conform with your body type.
Pull out that summer wardrobe and achieve your dream summer figure today with this high compression body shaper. Remember it is FREE! Just pay shipping! (There is a limit of 3 per customer.)