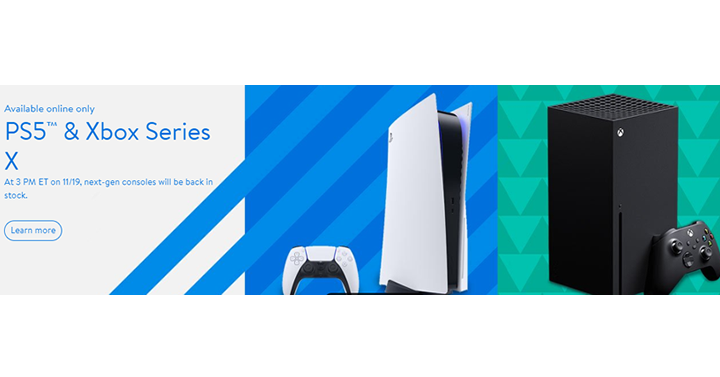 GET READY! GOES LIVE IN JUST A FEW MINUTES! They will sell out lightning fast!
Have you heard about the new PS5 or the new Xbox Series X? They on so many holiday wish lists. There's just one catch – they are crazy hard to find. It's sold out everywhere at the moment but Walmart is selling some again today. We will warn you – both sold out in under one minute last time they were offered. If you want to snag one of these, set an alarm and be on the site right at 1pm mountain or 3 pm eastern. Good luck!
Get ready to get the PS5 at Walmart – $499.00 or the Xbox Series X at Walmart – $499.00!
Orders of $35 or more will ship free. The new Walmart+ membership would be a good idea to try, there is a 15-day free trial available!