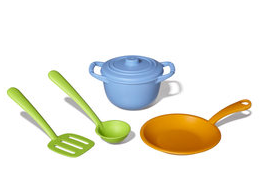 Do you still have your free $20 credit to Gilt?  It is still available if you have not claimed it yet.  I used this credit last night to get the Green toy cooking set pictured above for free.  It covered shipping too.
But you can also use it to pick up this Gooodbyn lunchbox for only $2.95 shipped.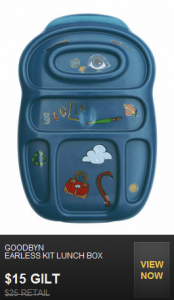 Thanks Rose Knows Coupons!