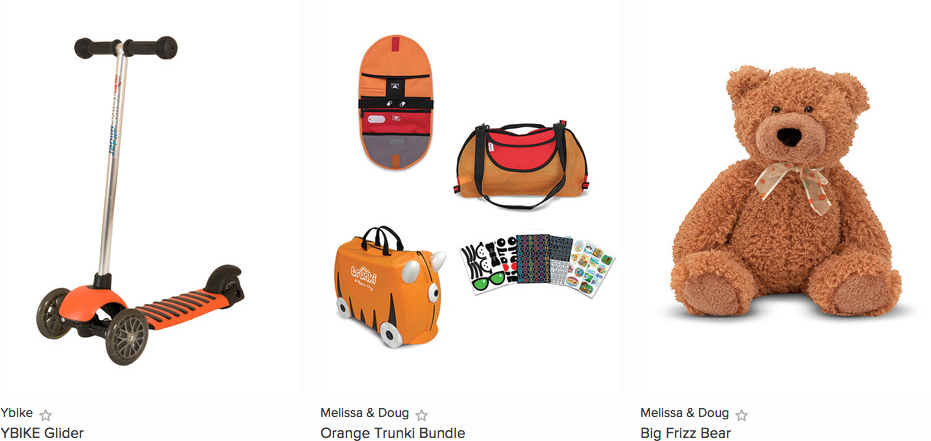 Today only GILT offers a toy taker over sale with some great discounts on toy brands like Kidkraft, Trunki, Melissa and Doug, Wonderworld and More.  Plus don't forget that new members to the site get a $25 credit when they join to spend on their first purchase.    Some of you said this credit was off a $50 purchase but I could not find that fine print to confirm myself.  So please let me know how it works out for you.  Use the coupon code GBK20 for 20% off.  Plus today only you also get free shipping on your toy purchase.  This is actually working out as a $7.95 deduction at checkout which is the cost of standard shipping but economy shipping is only $5.95.  So you could get an extra $2 off if you go with economy.
There are so many sales available that it was impossible for me to list all the great deals.  Sign up now and go see what goodies you find.  Choose economy shipping when you order and your shipping charge will be $5.95.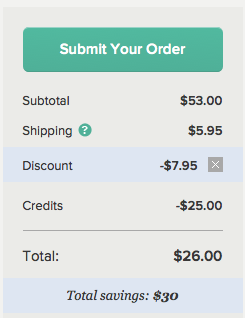 UPDATE: The $25 for a friend offer is showing up for me but not for you guys? That's just weird!  So use the coupon code GBK20 to get 20% off.