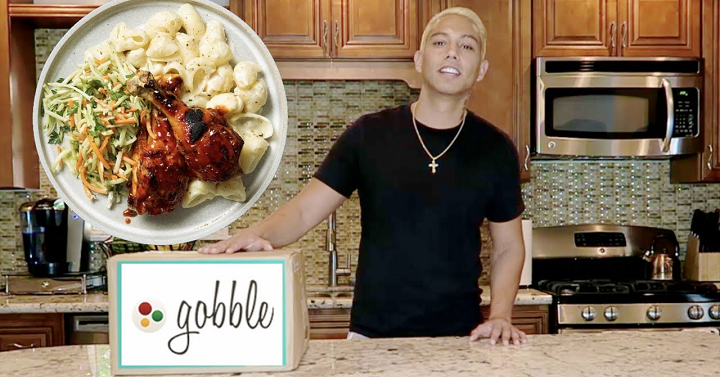 Deciding what to cook for dinner is one of my least favorite things to do. Cooking it is my second least favorite thing. So I started using Gobble to help me. And now I want it to help all of you too! FIVE lucky readers will each win a Gobble Box! Each box will contains 6 meals for your family! That is almost a week's worth of dinners. You must enter today to be eligible to win. All the winners will be announced tomorrow at 12 noon PST. Here is how to enter:
There are 3 ways to enter:
1 – Subscribe to Giveaway Joe YouTube channel (5 entries)
2 – Follow Giveaway Joe on Instagram (4 entries)
3 – Like Giveaway Joe on FaceBook (3 entries)
THE WIDGET TO ENTER IS AT THE BOTTOM OF THIS PAGE
All entries will be verified prior to choosing a winner! Make sure you subscribed to the youtube channel, followed on Instagram, and liked on Facebook!
Never heard of Gobble before? Check out my review and see for yourself how simple, easy, and delicious it is to use. Even if you don't win this giveaway, we want all of our readers to feel like winners. We got an exclusive discount for everyone! Head over to here to save $50 off your first Gobble order. Such an awesome discount!
WIDGET TO ENTER: