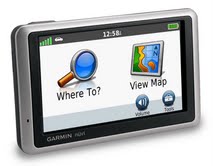 I love watching the snow fall from the comfort and warmth of my own home.  The feeling is rather romantic.  What is not romantic at all is driving in winter conditions.  This year States that usually don't get any snow got plenty of it.  My husband was telling me the statistic that pretty much only the state of Florida was free of snow this year.
That's a terrifying statistic I think.  To suddenly have people who are not used to driving on snow covered roads thrust into that situation must be frighteningly dangerous.  Sometimes inexperience or overconfidence can lead to life-threatening situations.  I will never forget a news story about a family that was stranded in their car for days after getting lost during a snow storm.  Unfortunately, they lost the dad.
This story made a serious impact in my life and I have always made sure our car is full of all the necessary winter essentials:
Cell phone and charger
Blankets
High-calorie, non-perishable food
Extra clothing (wool socks, gloves, hats)
Small can and waterproof matches to melt snow for drinking water
Road salt or cat litter to help with traction
Camping shovel Ice scraper and brush
Tow rope
Brightly colored flag or cloth to tie to your antenna
Please make sure these items are also included in your car.  Accidents are just that: accidents.  You just never know when you will be the victim of one.
State Farm recently conducted a survey about auto insurance and the results showed that people have many questions about what to do after an accident. As you well know, being a smart consumer is one of the keys to saving money, which is why State Farm created the Auto Learning Center, a one-stop resource for all matters related to auto insurance. It's designed to help consumers get quick, easy-to-understand answers from experts and peers.
Win It!
State Farm has offered the following Road Safety Kit to one CSwM reader:
The gift set includes:
Garmin Nuvi 1300 4.3″ GPS Navigator – $120
State Farm-Branded Roadside Emergency Kit – $35

Includes: 12 ft, heavy duty jumper cables, 300psi air compressor with accessories, 12 ft nylon tow strap, flashlight with batteries, 2-in-1 screwdriver, slip joint pliers, industrial cutter, and work gloves, all in a rugged carrying case with reflective taping and handle.
Here is how to enter:
1. Leave a comment  sharing which winter essential is missing from your car.  I have to tell you, I could use adding an extra set of clothes for each family member.
For additional entries:
Follow me on twitter and tweet the following (copy/paste): Stop by commonsensewithmoney.com for a chance to win a Road Safety Kit ($150 value) . Go here to enter https://bit.ly/gjZVge
If you are reading this entry on your RSS reader or email newsletter make sure to CLICK HERE to enter this giveaway. Emailing me is not a valid way to enter this giveaway. This giveaway is open to residents of the US 18 years and older. This giveaway ends 1/24/11 at 3PM EST
This giveaway was sponsored by State Farm . This Post was written by me and was not edited by the sponsor. Read more on my disclosure policy.