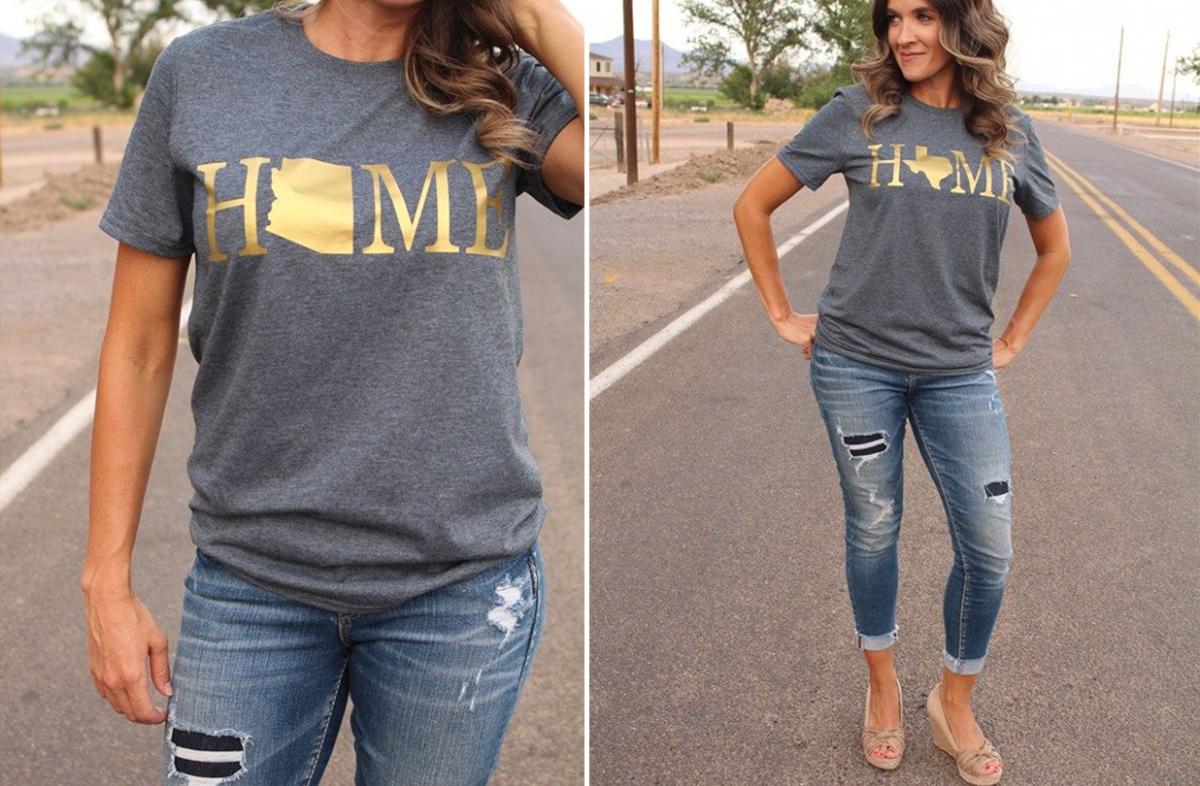 I LOVE these cute gold home state tees on GroopDealz right now! They're a great way to show your state pride, and might even make a nice gift for someone who's a little homesick. One of these would be great paired with some jeans and boots for a casual fall look!
Pick up your own gold home state tee for only $12.99 on GroopDealz right now! Shipping adds $3.49 for the first item and $1.37 for each additional item. Don't forget to add which state you'd lie on your tee!
These are a unisex fit, and they may run a little big, so you may want to order a size down, depending on how you like your tees to fit.