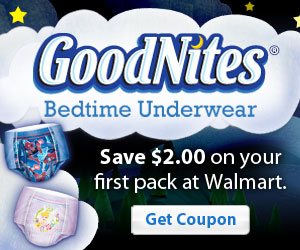 You'll want to head over and print this new $2 Goodnites Bedtime underwear coupon before it's gone and save for next week's Walgreens deals starting 8/12.  To get the coupon go here, watch a short video and print! Super easy.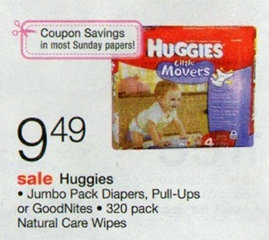 Once you've got your coupons you'll want to hold onto them until Sunday where you get the following deal at Walgreens starting 8/12:
Huggies Goodnites – $9.49
Use  $2/1 Goodnites coupon
Pay $7.49 after coupon
Check out the rest of the Walgreens deals here.