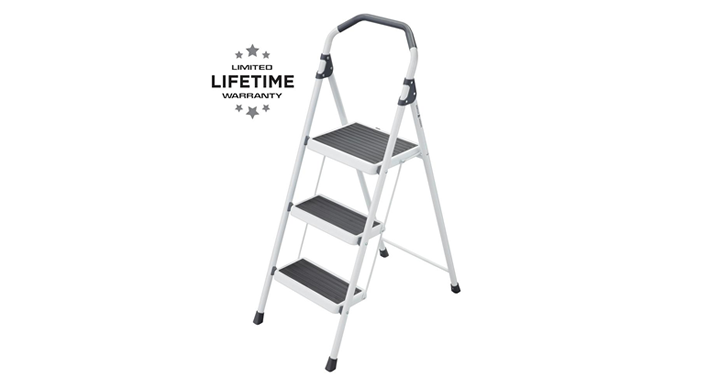 Do you want to find a good way to update the safety or ease of doing things around your home? How about a new step ladder? Take a look at this today only special sale and get one. It's an easy way to add safety when you are doing projects or putting things on high shelves your home!
Get on over to Home Dept and check out the 3-Step Steel Lightweight Step Stool Ladder 225 lbs. Load Capacity – priced today only at $19.98!
Get free delivery or in store pick up too!