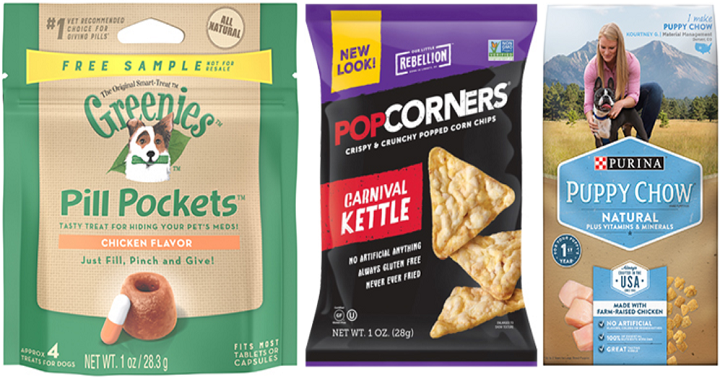 The new PinchME samples are live NOW! Hurry over and grab your box of samples!
To get your free samples, sign in to your account or create a new account for free, then start adding goodies to your cart. After you add the samples to your cart, you will have to answer a handful of quick answer questions. Don't forget to comment and let us know which samples you got! Today, I received samples of Greenies Pill Pockets, Popcorners Carnival Kettle Chips, and Purina Puppy Chow Natural Dog Food!
NOTE: New PinchME samples go live a couple times a month on Tuesdays. But, they tend to go FAST, so you really have to be quick with these!