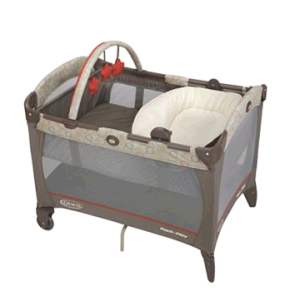 These Pack 'n' Plays come in super handy for anyone with a wee little one. They normally sell for around $100, but you can snag one for just $57.99 after Kohl's Cash.
Right now, these are on sale for $79.99 on [easyazon-link asin="B00BR0OMJ2″]Amazon[/easyazon-link] and Kohls.com. However, you can take an additional 15% off the Kohl's price when you use the code SCARF at checkout. This will bring your out of pocket cost $67.99. Since you spent at least $50, you'll also get free shipping and $10 in Kohl's Cash, making your final cost $57.99.
If you spend over $100 at Kohl's, use the code MITTENS instead. You'll save an extra 25%, which means you'll save even more!