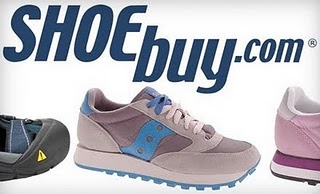 Groupon is offering a very good online deal today:  Get a $40 voucher to Shoebuy.com for $20.  This ships free and can be used on sale items.  This would be a great one to buy and just like with any coupon hold on to it waiting for a good sale to use it.  This offer is available under the cities of Memphis, Lincoln and Sioux Falls.
Another Groupon that caught my eye was $20 for a $50 voucher to The Paper House.  This one also ships free (I LOVE free shipping).  I notice that $20 will get you personalized cards, calling cards and notepads.  This offer is available under "Orange County".  Thanks Bucktown Bargains!
To see the particular offer you are interested in, look for the city offering the deal under "Visit More Cities" at the top of the Groupon homepage. Shop Groupon!