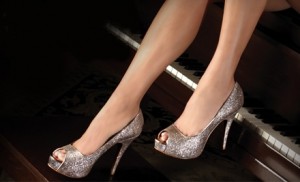 Well, look at that!  Groupon has a couple of interest deals available for today:
Pay $29 for $60 voucher to shop at Chinese Laundry + Free Shipping. Some very very cute shoes.
Pay $31 for Original Yummy Tummies Tank Top or Skinny Tank Top ($62 Value) shipped.
Aren't those peep toe pumps cute?  I have been oggling a pair for a while ;-), but I got no place to wear them 🙁  oh well!
Thanks, Chief Family Officer!