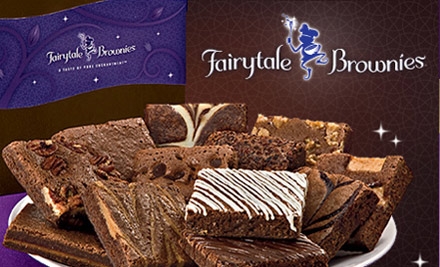 Here are some of the online Groupon offers available today. The following offers are available in certain cities BUT they are redeemable online which makes them available to everyone. To see the particular offer you are interested in, look for the city offering the deal under "Visit More Cities" at the top of the Groupon homepage. Here are the offers available today:
Washington DC: $20 for $40 Worth of Gourmet Belgian Chocolate Brownie Gifts from Fairytale Brownies. You can use the voucher toward shipping. This is a good one if you have family or friends living in another state. you could send them a nice present for only $20.
New York: $10 for $25 Worth of Teas and More from Talbott Teas. You can use the Groupon torward shipping.
Boston (side deal): $35 for a "Big Wall Graphic" Panoramic Wall Mural from LTL Prints ($84 Value). Valid for panoramic wall murals only. They have some nice images.
Akron/Canton: $15 for $35 Worth of Wise Desserts at Fancy Fortune Cookies.
Chicago: $30 for $60 Worth of Delivered Groceries from Peapod. You get two $30 credits (a $60 total value) toward delivered groceries from Peapod. This Groupon does not include delivery charges.Find if Peapod delivers to your area here.
Queens has a wine deal:  $25 for a $75 certificate to Wine Insiders. Honestly the best wine deal I have seen was from Wines Direct as they offered free shipping on purchases.  Wine Insiders offers free shipping on assortments and the cheapest assortment is $119.  I am hoping they bring back the Wines Direct deal before the holiday and if they do I will let you know.