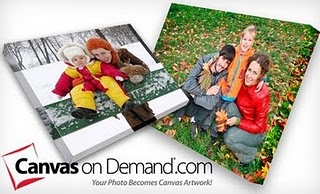 Here are some of the online Groupon offers available today. The following offers are available in certain cities BUT they are redeemable online which makes them available to everyone. To see the particular offer you are interested in, look for the city offering the deal under "Visit More Cities" at the top of the Groupon homepage. Here are the offers available today:
Akron– $25 for $75 Worth of Wine from Wine Insiders' Online Store
Boise
– $35 for a "Big Wall Graphic" Panoramic Wall Mural from LTL Prints ($84 Value)
Columbus
– $45 for One 16″x20″ Gallery-Wrapped Canvas Including Shipping and Handling from Canvas on Demand ($126.95 Value)
Knoxville
-$20 for $40 Worth of Personalized Paper Products and Invitations from Between the Sheets Co.
Minneapolis– (Side Deal) $25 for $50 Worth of Baby and Toddler Products from Hoohobbers
North Jersey
– $20 for $50 Worth of Toys and Games from Brighter Beginnings. Free shipping over $75.
Philadelphia
(side deal)-  $10 for $25 Worth of Nuts, Dried Fruit, and More from Nutty Guys
St. Louis
-(Side Deal)- $15 for $35 Worth of Personalized Invitations, Stationery, and More at The Write Impression. Tax and shipping included.
Thanks Bucktown Bargains!