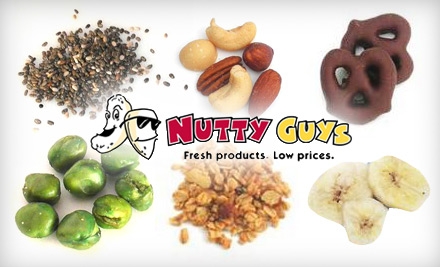 Here are some of the online Groupon offers available today.  The following offers are available in certain cities BUT they are redeemeable online which makes them available to everyone.  To see the particular offer you are interested in, look for the city offering the deal under "Visit More Cities" at the top of the Groupon homepage.  Here are the offers available today:
Sioux Falls: Pay $12 for $25 Worth of Handmade Chocolates and Sweets from Mrs. Cavanaugh's. Shipping and tax not included and Groupon cannot be redeemed in December.
New Orleans: Pay $35 for $75 Worth of Home-Delivered Organic Food from Nature's Prime Organic Foods. Shipping is not included but it's free when you spend $100+.
Indianapolis: Pay $29 for Three Fresh, Healthy Meals and Two Snacks from The Fresh Diet ($60 Value). Delivery and gratuity are included.
Dallas/Boise: Pay $25 for $75 Worth of Wine from Wine Insiders' Online Store.
Louisville: Pay $10 for $25 Worth of Nuts, Dried Fruit, and More from Nutty Guys.
Thanks Mama Cheaps!