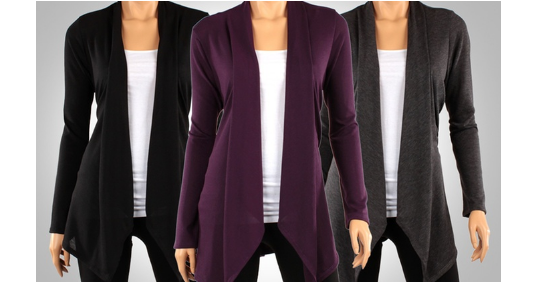 Get the perfect cardigan to wear this fall and winter right now on Groupon! These Draped Hacci Cardigans come in a pack of 3 for just $28.99 – plus through November 14th it looks like you might be able to get an extra $6.00 off! Just add them to your cart to find out! There are 3 different color sets to choose from:
Black, Charcoal and Eggplant
Black, Mocha and Red
Black, Teal, Heather Grey
They'd be great for layering, and they have a beautiful draping that opens in the front.