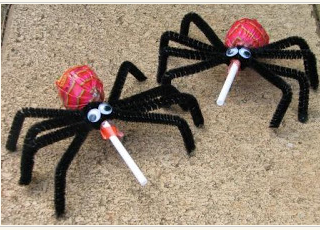 Aren't these super cute?!  Head and check out the instructions to make your own.  These would be fun to pass out or have at your Halloween Party! Make sure you're up to date on all the great do it yourself Halloween topics here:
More Do It Yourself Halloween Crafts
Do It Yourself Halloween Costumes
Top 10 Halloween Activities for Kids
DIY Milk Jug Lanterns for Halloween
Top 10 Spooky Must See Halloween Foods
Be sure to check those out and I'll have a couple more this week for you as well!