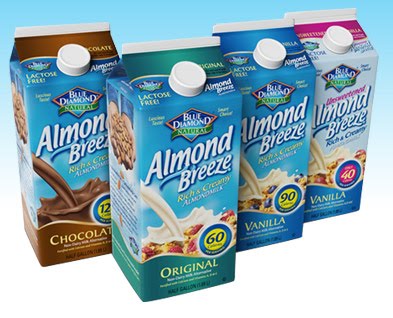 Right now there is a catalina offer available when you buy Silk Pure Almond Milk:   Buy one half gallon of Silk Pure Almond Milk and get a coupon for  a free half gallon of Blue Diamond Almond Milk at checkout.  I just tried this at my local Hannaford and sure enough the catalina printed.  You can use this $0.75/1 Silk Pure Almond coupon to pay a little less.
One of Money Saving Maine-iac's readers said this worked for her at Kroger.  After a quick search online I found out this seems to be working at Food Lion and Harris Teeter as well.
Thanks for the heads up Teresa!