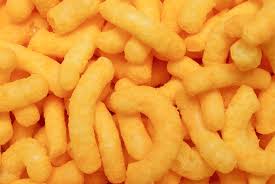 Yes!! Finally cheese doodles are getting the respect – and holiday – that they deserve!
Apparently, Wise decided it was time to show some Cheez Doodle love and declare today, March 5, National Cheese Doodle Day. In celebration of National Cheese Doodle Day, Wise is offering a $3/1 Cheez Doodles coupon.
Apparently, these coupons don't have any size restrictions, so you might even be able to score a free bag or two!