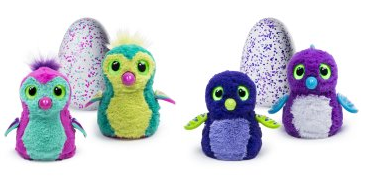 Are you on the hunt for a Hatchimals? If you waited until after the holiday rush to grab yours – here's your chance! The won't last long – there are a few different styles available! Just in case you missed the whole Hatchimals craze… Hatchimals live inside of eggs. Who's inside? It's a surprise! Hold them to hear their heartbeats, flip them for fun, tap and they'll tap back! Hatchimals can't hatch without you!
Get on over to WalMart and grab your Hatchimals for just $59.99!
Get free in store pick up or free shipping on $50 orders!