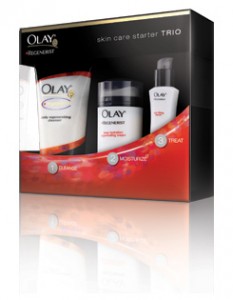 Update:  This starts at 12PM EST according to reader Jennifer who received email from Olay.
Mark your calendars and set your alarm clock for this one.  Olay is giving away 1,000 Regenerist Trio kits for free tomorrow 2/24 starting at 12PM.  I tried to find out if this one was EST or CST or PST with no luck.  So check at 12 noon EST just in case and take it from there.  This one will probably go fast.  Click here to check out other Olay offers.
Thanks Savvy Mom Finds!