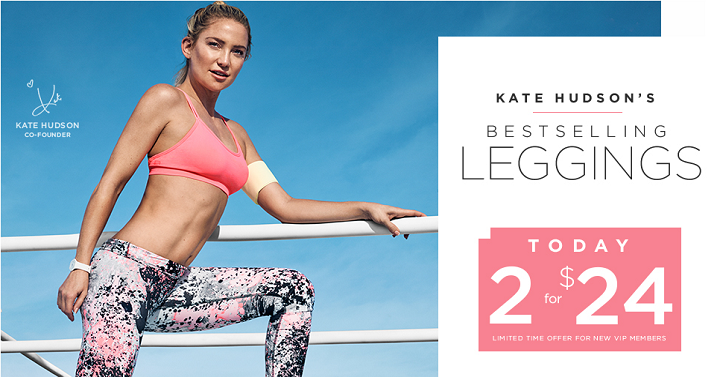 This deal is still going and I wanted to make sure to remind you because it's just a hot deal!! If you LIVE in leggings, you're going to love this! New Fabletics members can get a sweet deal on some of their best selling leggings right now. Sign up for a new Fabletics VIP account and get two pairs of leggings for only $24!
Sure a workout isn't a fashion show, but a nice workout outfit can actually be pretty helpful. The better you look, the better you feel. And, looking awesome in your new outfit can be pretty motivating! Or, you can just do what I do a lot of the time and just look fab lounging around the house…
Fabletics leggings have great reviews, and this price is really quite a steal!