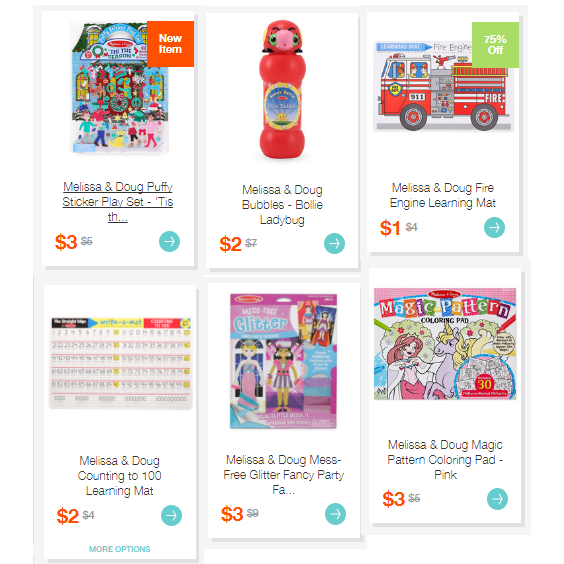 Hollar has a great collection of Melissa and Doug items! Lots of crafts and coloring pads with prices starting at just $1.00. As well as toys, chalk sets, puzzles and more. And you'll find some great learning mats for addition, subtraction, counting and more! Great to keep your kids practicing even while at home.
A lot of their items would make for great gifts too! They're actually what I grab to put in my gift closet for when my kids are invited to a last minute birthday party!
**Shipping is free on order of $10 or more for first time buyers. Returning guests can score free shipping when you spend $25.00 or more.