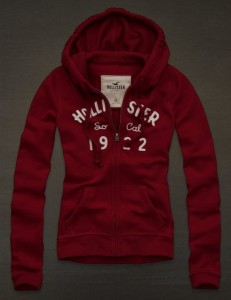 You can get Hollister Hoodies sweatshirts for $15 shipped right now.  Just follow these steps:
Head to checkout and use the free shipping code to get free shipping on your order.
There is only one type of hoodie available for girls at this price but in lots of colors.  There are four types available for guys with many colors and sizes.  if you'd rather spend money on gas, you can also hit this sale at your local store.