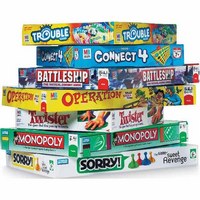 Woo hoo! Hasbro has issued 12 new toy coupons! These are great for saving a little money on holiday gifts, so print them soon!
CLICK HERE to preclip all of the coupons below. You can unclip any you don't want before you print.
Remember, you can usually get two prints from each coupon. To get a second print, just come back to this page and click on the coupons you want again. It'll save you some time and frustration searching, and each one will open in a new tab. 
Get grocery coupon matchups right at your fingertips with Favado! Sign up for FREE!

Resources You Might Like:
Coupons.com