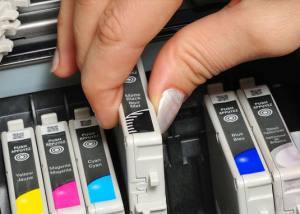 Right now on Living social, you can get a $40 voucher to spend on ink and toner at ClickInks for $15
. If you use the promo code SUMMERSTART at checkout, though, you'll save an additional 20% and pay just $12!
At checkout, you may notice that the code EXTRA10 has already been applied and the price is $13. On the left side of the screen, you'll see a link that says "Use a different promo code". Click on that to change the promo code to SUMMERSTART for a slightly better  discount.