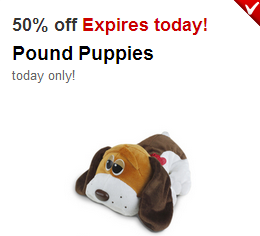 A short time ago, Target announced FREE shipping on all online orders – no minimum required! That's pretty awesome, but if you prefer to shop in stores, you'll love this newest announcement…
Through December 24th, Target Cartwheel users can get 50% off one select toy each day! Today, for example, you can load a 50% off Pound Puppies target Cartwheel offer. These little puppies are super cute, and they would make great gifts! The smaller Pound Puppies start at just $6.99 and the larger pound puppies start at $16.99.
To make this deal even BETTER this week, there's also a 25% Off Toy Dept Item Target coupon in the Target 2014 Toy Book that you can stack with the daily Cartwheel Offer, so the potential savings are HUGE! The 25% off coupon expires on 11/8/14, and you should be able to use one each day to get your holiday gift shopping started.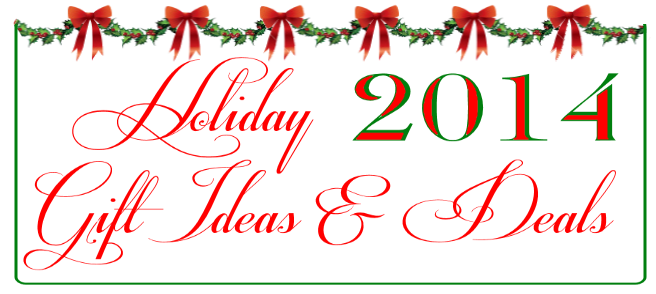 Resources You Might Like: