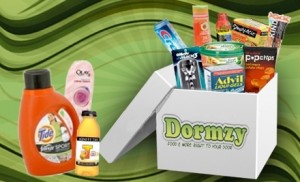 How about shopping for $50 worth of Procter & Gamble Products (read Olay, Clairol, Secret, etc) and paying only $5 for it?  That's the deal you can get right now by combining a couple of promotion available.
1) Today only you can get a $50 voucher to Dormzy (includes free shipping) for $25 through Groupon.  This company sells household essentials like Olay, Clairol, Secret products, etc).
2) Use this voucher to buy $50 of eligible P&G products and then submit for this rebate I just shared with you to get back $20 by mail when you spend $50.
In the end you would have spent $5.44 (includes cost of the stamp) only for $50 worth of products.  I think playing the Drugstore Game you might be able to get a similar and possibly even better deal.  But this one is from the comfort of your own home, no coupon clipping required.  A plus for me is that you can have this delivered to someone else, which is a big plus when you have family that lives away.
Thansk Savvy Spending!