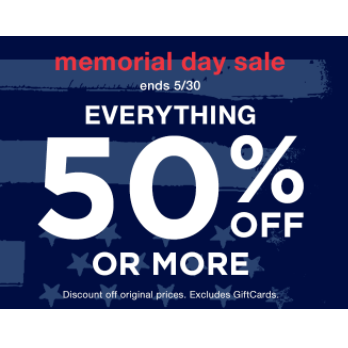 Gap has their Memorial Day Sale going on right now with 50% off everything! PLUS there's free shipping now on all online orders – just use coupon code SHIPPED!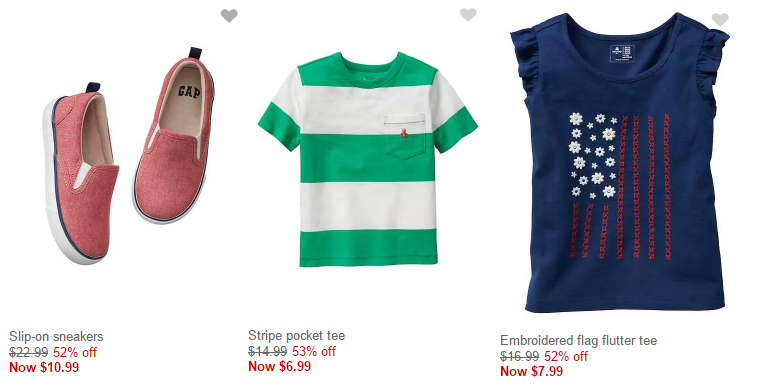 It's always fun to shop for your kids and this Gap sale is no different! They have lots of fun stuff from shoes to shirts and short!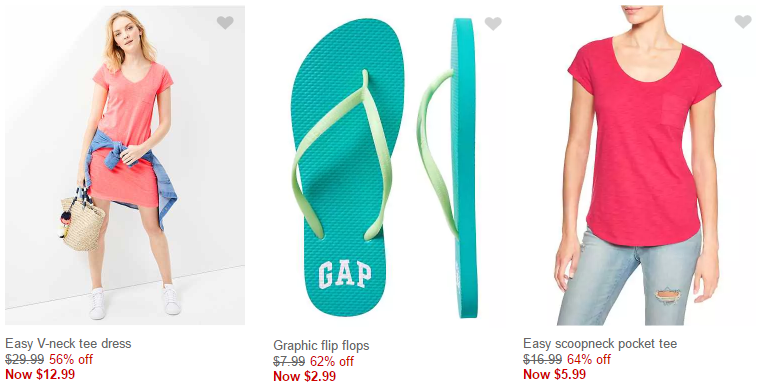 But don't forget to shop for yourself too! They have adorable $2.99 flip flops that you can order and have shipped for FREE! Plus t-shirts, tee dresses and everything else you need for summer!