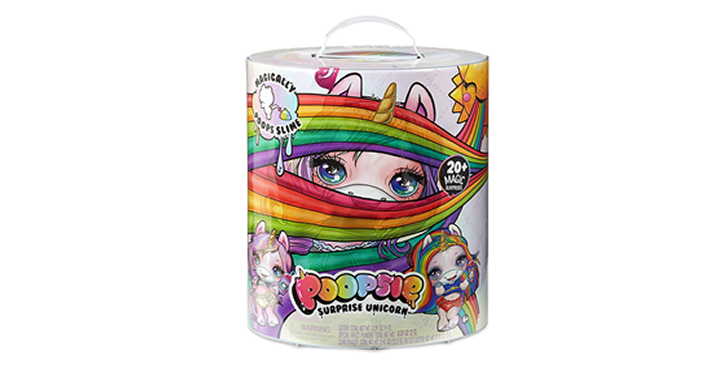 This is IN STOCK NOW! If you want one, I'd grab it now!
It's that time of year again… the time when we are looking for the HOT toys of the season. Some years the HOT toys are plentiful and some years there are those elusive toys that bring back memories of riots surrounding Cabbage Patch Kids and Tickle Me Elmos.
One toy we predicted very early to be a HOT gift idea is hard to find. Chances of finding one for a regular price are not so great! If you want to pay the original price of $49.99 for a Poopsie Slime Surprise Unicorn… fasten your seat-belts, it's going to be a bumpy ride!
This toy? What? I'm not a fan of slime but the little kids seemingly can't get enough of the stuff! Combine that with the popularity of unicorns and poop and bam – super hot toy!
It's not showing in stock anywhere now… but bookmark this post or these links to check again later. We'll be bringing you a post like this every night or so about a different HOT holiday toy! Get ready to do some holiday shopping!
Poopsie Slime Surprise Unicorn at Amazon – Rainbow Bright Star or Oopsie Starlight