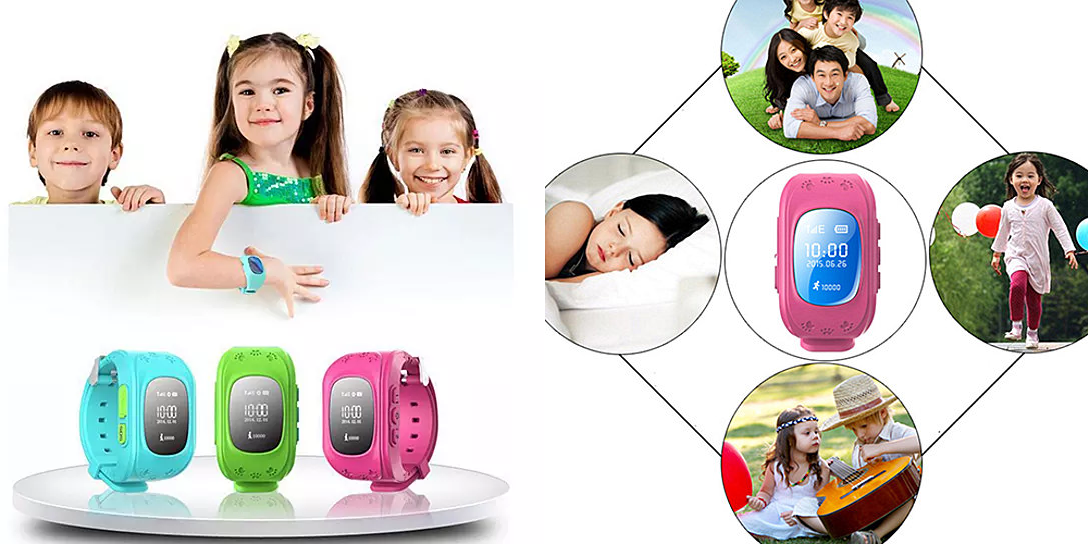 You can't be too careful these days with the kiddos, and GPS watches for kids make keeping track of your little one so much easier! If you've been considering one of these, head over to Open Sky for this deal! 
The Kid Tracker GPS Smartwatch with 911 & Parent Call Functions now 48% off! Pay just $24.99 and choose from three great colors! This watch has lots of awesome features:
Electronic Fence Function: You can designate various activity areas for your kids on the accompanying app. Once your kids leave these areas, the app will alert you automatically.
Remote Monitor Function: Via the app, you can send hear your kids directly thought the Kid Tracker. With its onboard high-sensitivity microphone, you'll also be able to hear what your kids are doing — and they won't know you're listening.
Two-way Communication Function: Parents can dial the Kid Tracker, and your kids can also make a phone call to you by pressing the "1" button for 3 seconds to dial the first recorded phone number or pressing the "2" button for 3 seconds to dial the second.
911 One-Key Call for Help: Your kids can press the "SOS" button for 3 seconds and the Kid Tracker will autodial the 3 reserved SOS phone numbers circularly. These can be anything you enter, including your number, 911, etc.
Call Firewall Function: Your kids can only call pre-entered SOS phone numbers.