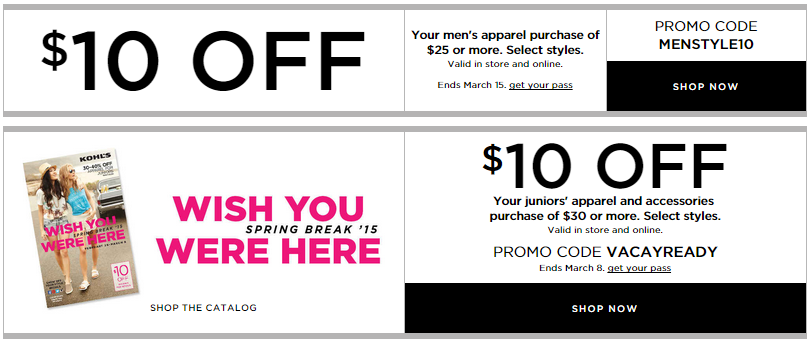 Woo hoo! Here's another nice Kohl's code right now, this time for men's styles!
MENSTYLE10 – $10 off men's apparel purchase of $25 or more
To make this deal even better, you can also use the code LUVDEAL for 15% off too! I took a peek at some of the men's apparel included in this deal, and founds lots of goodies. Tees start at $4.80, and there's are some lounge pants starting at around $7.
Don't forget, you can also use the code VACAYREADY for $10 off your $30 purchase of junior apparel right now too! You can use up to four Kohl's codes in one order, so you can take advantage of both of these deals right now.
And if your order is $75 or more after codes, the whole thing ships for FREE!