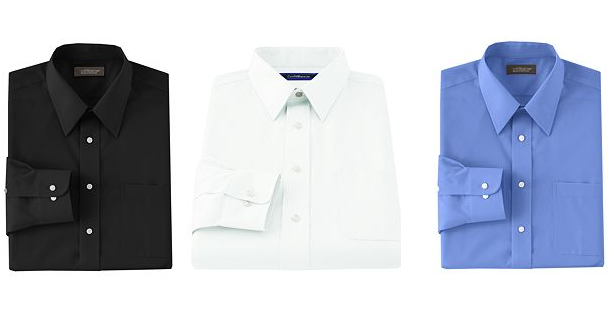 Need some new dress shirts? Right now at Kohl's you can get 7 Men's Croft & Barrow Dress Shirts for only $29.74 shipped – that's $4.25 each!! Here's how it works:
Purchase 7 Men's Croft & Barrow Dress Shirts (2 for $15)
Use coupon code BUNNY30 to save 30% off
Plus use coupon code APR4FREE  to score free shipping
Plus use coupon code MENSTYLE10 to save $10 off your $50 purchase
Total cost $29.74 shipped or $4.25 each!
You can also use these deals to score their dress pants as well. Just purchase 2 pairs of dress pants and 3 shirts. Then enter the same coupon codes and your total will come out the same.
** Please note these coupon codes are only valid for cardholders.