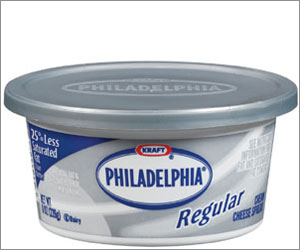 There is a nigh high value Philly Cream Cheese Coupon available.  Here is how to get your coupon:
Sign in on the right hand side and create a new account. It's free to join.
You'll get a verification email, click on the link to verify your account and then
Go back to the home page scroll down and look on the right hand side to see the link to the coupon!
This high value coupon should help you score some very cheap cream cheese.  yum!
Kudos to Jenny over at Southern Savers for the scoop on this great coupon!