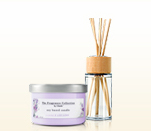 There's a new coupon available from Right@Home: Save $2 select from:
• one reed diffuser
• one 3-wick soy-based candle
• one 4.9 oz. soy candle
• two 2 oz. soy-based candles
Why is this coupon hot? Because starting on 8/30 the Glade Fragrance Collection Scented Reed Diffuser 1.62 oz or Soy Candle 4.9-10oz will be free after Extra Care Bucks at CVS. The offer is buy one for $6.99 and get 6.99 ECBs Limit 1. Or like Deb suggests you can instead use the $3/1 from August All You or $2/1 from September All You Magazine.
Wanna take a peak at the CVS ad for next week? Just check it out here.