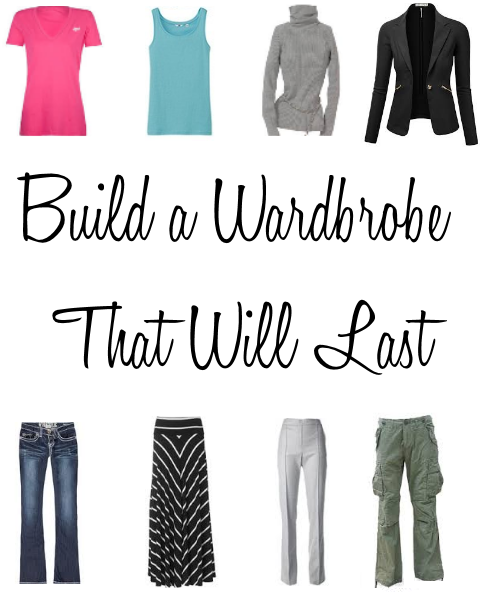 Building a truly multi-purpose wardrobe that is functional, versatile, stylish, and comfortable is not always a walk in the park. This is especially true if you're on a tight budget.
However, you don't have to be intimidated if you need to build a wardrobe, nor does the process need to be pure torture. You just need to know where to start and what to look for if you want your clothes to last through wear, washings, and fashion trends.
Here are a few tips to help you build a wardrobe that will last (hopefully) for years to come!
Consider Your Lifestyle
Are you always at the office? Or are you a more casual homebody? Your lifestyle should be a big determining factor when you build a wardrobe, no matter what your budget. You want to buy clothes that work for you and your lifestyle. For instance, if you find yourself at the office more often than not, you should focus more on picking up business attire rather than jeans and t-shirts. That's not to say you can't have these pieces in your wardrobe, but you won't need as many and you can pick them up later.
Figure Out What You Need
Now that you've decided to build a wardrobe, where should you start? Believe it or not, start in your own closet! Take a look at your clothes and determine what pieces you need the most and start from there.
Get Rid of What You Don't
As you build your wardrobe, you'll want to get rid of pieces that you'll no longer wear. This includes business and casual clothes that you haven't worn in months, damaged clothes, and clothes that no longer fit well. You can throw them out, upcycle them, give them away, or donate them, but just get rid of them. An overflowing closet stuffed full of clothes you don't wear can be pretty depressing!
Figure Out What Works
What styles and sizes fit you the best? What fabrics work the best for you? Which brands hold up the longest? What's your style? If you don't know the answers to these questions, it's time to figure them out! Consider your past clothing choices for a little help. Buying clothes that work for you and your body is essential when you're trying to build a wardrobe that lasts. Otherwise you're simply wasting money on clothes that don't make you feel your best.
Make a List
Now that all the tough parts are behind you, you can finally get down to the fun part of building a wardrobe—making a list! After you've gone through your current wardrobe, purged it of anything you don't wear, and figured out what works for you, make a list of everything you think you need. Include colors, styles, and possible sizes. Carry the list with you at all times, so you can refer to it if you run into an awesome sale.
Add Pieces Slowly
It's tempting to run out and buy a whole new wardrobe all at once, but you don't have to buy everything at once. Picking up a few pieces or outfits each time you get paid is much easier financially and can make building a wardrobe much more manageable.
Invest in Quality Pieces
If you want to build a wardrobe that lasts, invest in quality pieces, which will last much longer and need to be replaced less often. Buying quality clothing doesn't mean you have to spend an arm and a leg either! Most department stores have great sales, especially at the end of each season. You can grab even better deals if you can find coupons to use during these sales.
Buy What Fits and Flatters
Clothes that don't fit well and flatter your body should just be tossed in my opinion. No one should have to wear clothes that don't fit or make them feel good. As you build your wardrobe, make sure you take some time to try on every piece you buy, even if it means spending hours in the dressing room. It's totally worth it! Plus, don't be confined to one size. Sizing can vary from manufacturer to manufacturer, so make sure you try on a few different sizes to find the perfect fit.
Opt for Versatility
Versatile pieces that you can mix and match are essential in any wardrobe.Don't choose outfits that can only be worn only one or two ways. Instead, ot for pieces that can be mixed and matched freely. Not only is this less hassle when it comes to choosing your outfit for the day, but it also keeps your wardrobe from looking and feeling limited and dull.
Choose Classic Over Trendy
Classic pieces never go out of style and they can be worn with just about anything! While a couple of trendy pieces can add a little fun to your wardrobe, don't go crazy with them. If you buy only what's trendy and in style now, you'll find that you'll need to update your entire wardrobe every time new trends come and go, which can be as often as every few months. And that could put a big hurtin' on the pocketbook!