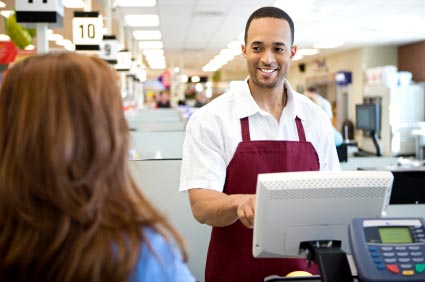 Price match policies can help you save lots of time and money when shopping. Instead of running all around town to chase down the best deals, you can visit just one store that offers price matching and still get the sale prices.
Some consumers, including some couponers, won't price match. They think it's too time consuming and too much of a hassle.
The good news is, though, that it doesn't have to be and you don't have to miss out on savings! Price matching most likely won't ever be truly hassle-free, but it doesn't have to be as difficult as you think.
Learn how to price match like a pro with these price matching tips!
#1. Know the Price Match Policy
Before you head to the store to do some price matching, make sure you read the price match policy. Many stores have limits and rules regarding their price match policies, so it's important that you understand exactly what you can and can't do. For instance, Walmart will not price match BOGO free sale items without a specific price listed.
#2. Carry the Price Match Policy
After you read the price match policy for your favorite store, it's also a good idea to print it and carry it with you when shopping. Not all cashiers, or even managers, will be aware of the details of the policy. If you have any problems at the register, you can consult the store's own price match policy.
#3. Take the Competitor's Ad
While many stores do not require you to have the actual ad you're price matching, you should still take it with you. It's also a good idea to circle the items you're price matching as well. This just makes things go a little smoother and moves the transaction along a little faster.
#4. Get the Right Items
Most price match policies require you to purchase the exact same item that's in the competitors' ads. Check the competitor's ad for the exact size, quantity, brand, flavor, and color of the items you're price matching.
#5. Put Price Match Items Last
When you price match, the order you put the items on the conveyor belt matters. To avoid mix ups, confusion, and delays, place the items you're going to price match on the conveyor belt last with the ad on top of them. Keeping the items all together with the ad makes them easier to find and easier for the cashier to adjust the prices.
Do you have any other price match tips to add?