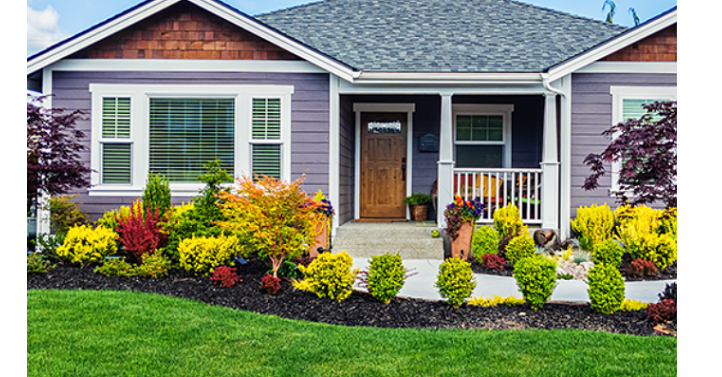 I love my home, but somehow I'm always changing it around a bit. House updates are always fun but take time and planning. We are focusing on our outside landscape now that the weather is cooling off. We are making some changes which I'm super excited about. It doesn't have to cost a ton of money to make a big difference in your yard. Here are a few tips that will help you save money and also help you enjoy being outdoors a little more.
Make a plan. If you don't have a visual plan on what you want your yard to look like then you will buy unnecessary items or have to redo things which will cost more money. Make a visual plan, write it down, talk to neighbors (step 2) and then get to work.
Talk to people who have a beautiful yard. This is completely free and so easy to do. Talking to someone who has a yard that you would like to have is the way to get your plan going. Most people would be so happy to talk to you about their yard, they usually are super proud of it. You could ask where they got their plants/bushes, containers, pavers, mulch/bark and more.  If you want to hire out a landscaper, then check with your neighbors as well. Sometimes your friends or neighbors will know someone who is affordable and can help you out.
Check your local landfill. Believe it or not, but your local landfill could sell mulch/compost/bark at a great price. We get ours from the landfill every time we need it and it's super affordable and looks really great. Usually you can get a truck load which will go a long ways. You save a ton of money instead of going to a greenhouse and buying it by the bags.
Buy during the sale season. Certain flowers and bushes are on sale at certain times of years. Be aware of when these times are and then  buy. One way to know is to sign up for emails from your local greenhouse or even
Home Depot. They will send emails with sale prices for items that in stock which will save you money.
Check second hand stores for pots and vases. If you want pots around your yard then check your second hand stores, goodwill, or even Facebook Marketplace to see if there are any items you would want.