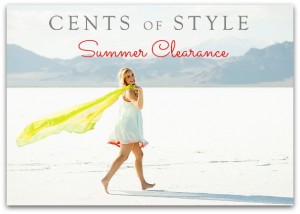 You'll definitely want to check out the Cents of Style Fashion Friday summer clearance sale today!
During this summer blowout sale, you can get 50% off the lowest marked price on all sorts of great items, like jewelry, shoes, clothes, scarves, sunglasses, and more. There are about 10 pages of goodies to look through, and there are too many to list here, so be sure to check them out! You might find some nice gifts or pick up a couple things for yourself.
Use the code 50CLEARANCE at checkout for your discount. As always, you'll also get free shipping on your order!