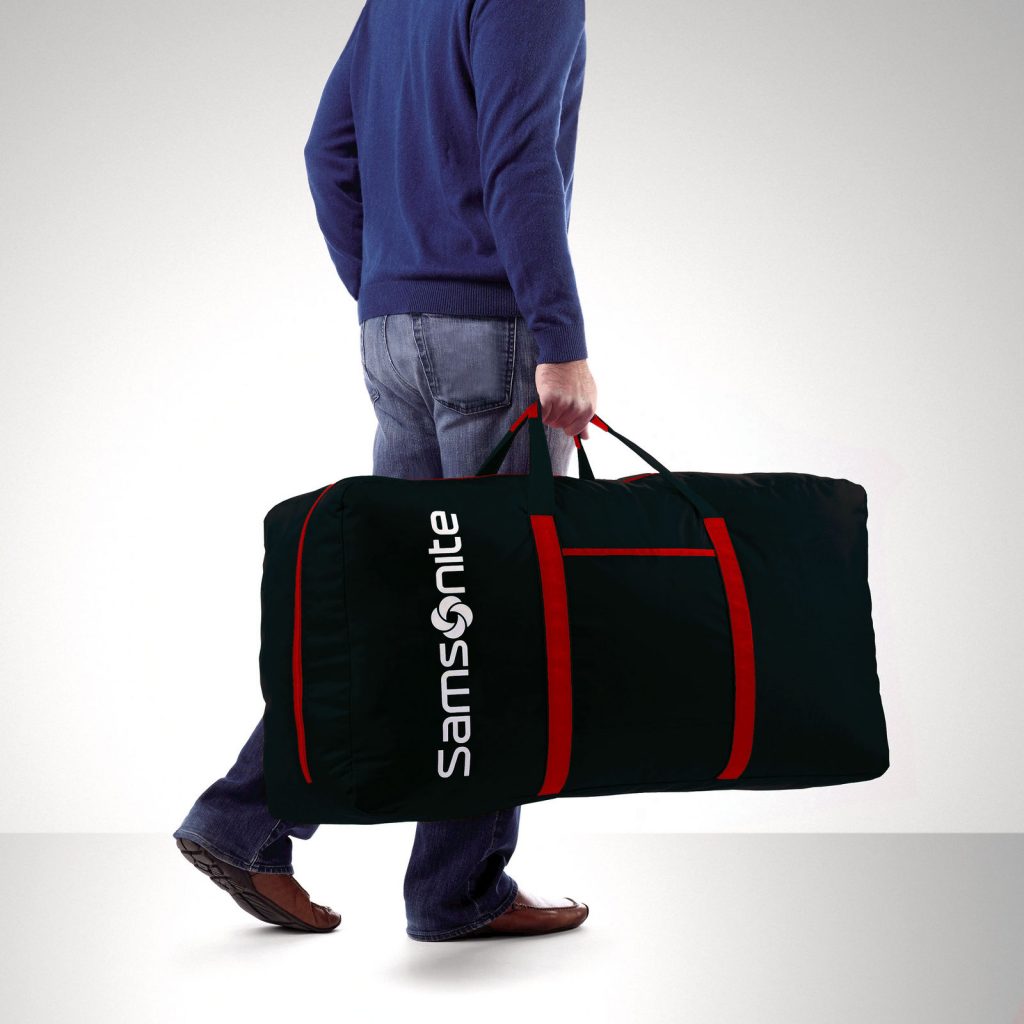 This Samsonite Tote-A-Ton Duffle Bag could come in super handy, especially if you have a sports nut living with you! Grab one from eBay for only $14.99 when you use the code YUSRAOHWB65H2RBM at checkout! (Reg $40.00) Plus, it ships for free!
• Holds as much as a trunk. You will be amazed at how much can be carried in it. But unlike a trunk, it weighs next to nothing
• Great for kids going to summer camp, students heading off to college, storing toys or for anyone else going anywhere…
• Weighs only 1 lbs. when empty and has over 6,400 cubic inches of packing space
• Constructed of ultra light weight material – 420D Nylon.
• 3 Year Warranty.
• Overall Dimensions: 33″X 17″X 11.5″
• Weight: 1.0 lbs.