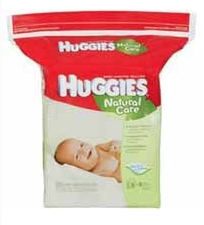 This week Walgreens has the Huggies Wpes refill packs on sale for $4.99.  But you can get them for $2.49 if you have the Infant Care coupon booklet:
Huggies Wpes refill packs (184-216ct)  $4.99
Use $0.50/1 Huggies Baby Wipes, 10/23/2011 SS Insert (exp 11/19/2011)
PLUS use $2/1 Huggies Diapers Big Pack or Wipes Walgreens Infant Care Booklet
Pay $2.49 for a pack
I think most stores may no loner have these booklets available in stores, so if you were able to get your hands on them prior, you can use this coupon now for this deal.  Check out the rest of the Walgreens Deals for this week.