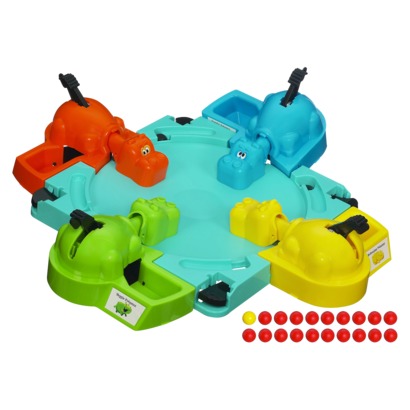 This is one family game that we don't have. The last time we played, *SOMEBODY* got a little too excited with their Hungry Hungry Hippo and broke the black plastic thing…
There's a great deal on Hungry Hungry Hippo games right now at Target, though, when you use a Target Cartwheel and a printable coupon. If your store has a higher price than the online price, you can also use price matching, if necessary.
Buy Hungry Hungry Hippos Game @ $12.99 (Target.com price)
– Use 50% Off Hungry Hungry Hippos game Target Cartwheel ($6.50)
– Use $5.00 off HUNGRY HUNGRY HIPPOS game
Final Price: $1.50!